8 Must-See Buildings in Japan with 1000 Years of History
In Japan there are structures all over the country that have survived for 1000 years. Regardless of the building, they are all overflowing with historical atmosphere and gives us something that is clearly different to the buildings that we see everyday. Here are 8 must-see buildings in Japan with 1000 years of history.
transfer1
Oct 01 2016 (Sep 16 2020)
1. Chusonji Konjikidou Kyu-Oido
PIXTA
Kyu-Oido (also known as the former Konjikido shelter hall) is a structure that was built to protect Chusonji Konjikido from the elements. The wooden building was constructed in the Muromachi period (1333 - 1573). Currently, it has been designated as an important cultural property of the country. Amidst the building's quiet facade, you can feel the weight of the many bygone eras.
Hiraizumi, Hiraizumi-cho, Nishiiwai-gun, Iwate-ken
2. Chusonji Kinjikido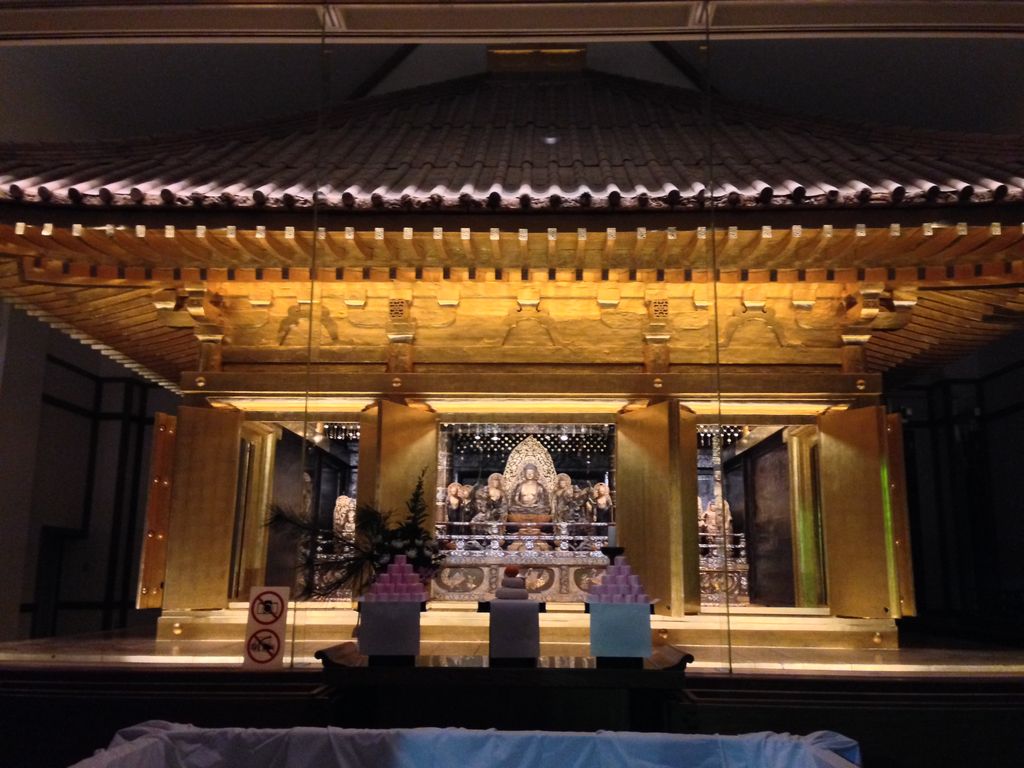 jalan.net
Chusonji Kinjikido is the building that is being protected by Kyu-Oido, introduced in number 1. True to its name, it is decorated spectacularly with beautiful gold decorations that will surely overwhelm its viewers. The building was made about 1000 years ago to enshrine the mummies of 4 generations of the Fujiwara clan and even now, offerings are made to them. It has been designated as a national treasure.
Hiraizumi, Hiraizumi-cho, Nishiiwai-gun, Iwate-ken
3. Shiramizu Amidado
PIXTA
Shiramizu Amidado is a building that has been designated as a national treasure. It was built by a woman known as Tokuhime in order to pray for the happiness of her deceased husband. Tokuhime was the daughter of one of the members of the Fujiwara clan introduced earlier in the article, and it's interesting to see that this temple is also constructed in a similar style to the previous two.
Hirohata, Uchigoshiramizu-cho, Iwaki-shi, Fukushima-ken
4. Kumano Shrine Nagatoko
PIXTA
The atrium of Kumano Shrine Nagatoko is the entire space between the support pillars, which gives off an almost overwhelming feeling of openness. It is designated as important cultural property. The nearby Gingko trees are said to be about 800 years old and adds to the grandeur of this Shinto shrine.
Kumano Keitokumachi Shingu, Kitakata-shi, Fukushima-ken
5. Eryuji Kannondo
PIXTA
Eryuji Kannondo is another building that has been designated as important cultural property. It is supposed that the Kannondo was built about 1000 years ago but according to another theory, it was made about 1500 years ago. The interior columns and Buddhist statues are worth going to look at.
Matsubara Todera, Aizubange-machi, Kawanuma-gun, Fukushima-ken
6. Bannaji Hondo
taketarou/Wikimedia Commons
Bannaji Hondo is a temple that was once part of the home of the Ashikaga clan and it still has leftover features from when it was used by samurai. Because of this, while it is still a temple, it has also been selected as one of "Japan's Top 100 Castles". It is a precious architectural structure and the main temple is also a designated national treasure.
Ietomicho, Ashikaga, Tochigi-ken
7. Fukutokuji Amidado
Fukutokuji Amidado is an Amida temple hall that is famous for its beautifully sloping roof. At the very top of the roof, there is a roban (dew basin) and a hoju (precious sphere). The building is valuable traditional Japanese-style architecture and you can feel the refinement in its simple construction. The surrounding areas have been turned into hiking courses.
Koshu, Hanno, Saitama-ken
8. Horyuji
Built in the year 607 as a Buddhist institution, it is the world's oldest wooden building. Naturally, it is a designated national treasure and in addition to that, it is also a registered World Cultural Heritage site. It is a spot that you can't afford to miss if you come to see Japanese architecture.
1-1 Horyuji Sannai, Ikaruga-cho, Ikoma-gun, Nara-ken
The information in this article is accurate at the time of publication.