Five Select Bakeries in Asakusa and Tsukiji for Bread Lovers
There are many bakeries in Tokyo, ranging from authentic boulangeries to local bread shops. Here are five recommended bakeries in Asakusa and Tsukiji (popular tourist areas) that bread lovers won't want to miss.
W.JAPAN
Nov 22 2019 (Feb 27 2022)
1. Asakusa - Tokyo Asakusa Toyofuku
This is a shop selling "curry pan" (deep-fried buns with curry filling) on Dempoin Street, just a few minutes' walk from Asakusa Station. A sweet curry made with Japanese black beef that has been simmered with original spices for more than eight hours to bring out the umami flavors is wrapped in bread and then fried to make the crispy, outstandingly delicious Kuroge Wagyu Beef Deep Fried Curry Bun (290 JPY). Why not nibble on some steaming hot, freshly fried buns while enjoying the sights of Asakusa? The shop sells approximately 800 curry buns in one day. It is very popular, so it is best to go before 3:00 PM.
2. Tsukiji - Orimine Bakers, Tsukiji 7-Chome Branch
This is a classy bakery, with the shop painted in green tones to catch your eye. They pay utmost attention to safety, using no emulsifiers or additives. Their breads are popular for showcasing the natural flavors of the ingredients. It is highly recommended to give the savory breads made with seafood procured at the Tsukiji Market a try. Some of their breads that are a must-try include the Saba Sando (504 JPY), which has mackerel grilled with salt and lemon; the Focaccia Shirasu (298 JPY), which has plenty of fresh sardines; and the Focaccia Iidako (ocellated octopus; 298 JPY) that pairs well with wine. This is a cozy shop with many different types of breads.
3. Tsukiji - Tsukiji Kimuraya Pastry Shop (Main Store)
This is a popular shop that opened more than 100 years ago as a noren-wake (branch store) of Ginza Kimuraya, the store that created the anpan (roll filled with bean paste). The anpan sold here is even more rustic and approachable than the sophisticated anpan sold at Ginza Kimuraya. There are seven varieties of anpan, including four types of the popular Keshi Anpan. In addition, there are seasonal products that are available for a limited time. They sell many breads other than anpan and out of all of them, the Beef Tendon Onion Curry Pan is highly recommended. They have a dine-in area as well. Coffee is served between 11:00 AM and 2:00 PM. They have another shop inside Tsukiji Outer Market.
4. Asakusa - Andesu Matoba
This is a bakery that specializes in anpan. A husband-and-wife team opened the bakery in 1980. The husband was the successor of an anko shop and the wife was the daughter of a baker. Anpan is a Japanese sweet bread that is made by wrapping bean paste (usually used in Japanese sweets) in bread and baking it. This shop has about 20 different types of anpan, the most popular of which is the Koshi Anpan (160 JPY). All of the bean paste is made with azuki beans from Hokkaido and cooked with just a bit of sugar, so you can still enjoy the flavor of the azuki beans. Their other varieties of anpan, such as pumpkin, black sesame, zunda (edamame) and roasted sweet potatoes, are also recommended.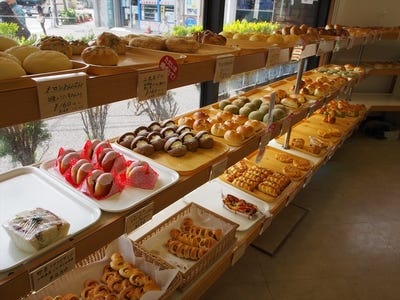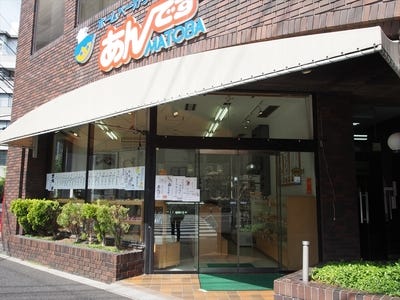 5. Asakusa - Pelican
This is a popular bakery that has been loved since its opening more than 75 years ago. Unlike most bakeries that sell a variety of breads, this shop specializes in roll breads (starting from 460 JPY incl. tax for a bag of five medium pieces) and breakfast loaves (starting from 380 JPY incl. tax for the regular version; mountain-shaped version starts at 480 JPY incl. tax). The dense and chewy shokupan (breakfast loaf) becomes even chewier when toasted and is great on its own or paired with jam and sausages. It is so tasty that you won't get tired of eating it every day. There are many local fans, as well as those who travel just to purchase their breads, so there are always lines out the door.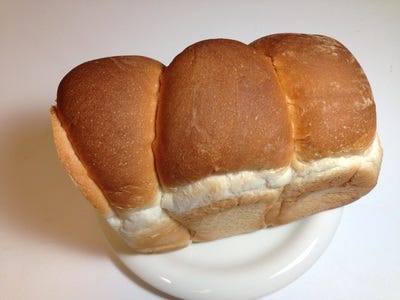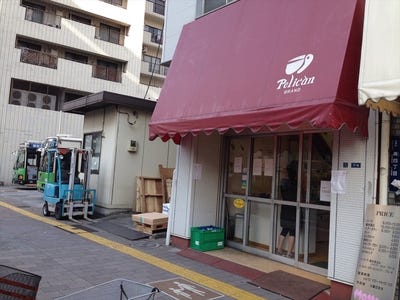 Although bread originally came to Japan from abroad, the creation of bread recipes incorporating Japanese ingredients has evolved it, and it is now essential to Japanese food culture. You can conveniently stop by these bakeries while sightseeing, so please give them a taste!
The information in this article is accurate at the time of publication.