A Guide to the Popular Shurijo Castletown in Okinawa
Published: Sep 12 2018
Last updated:
Shurijo Castle is a popular tourist destination in Okinawa, and the area surrounding it is full of sights like historic buildings and ruins. Here are some recommended spots to visit, as well as places to eat at.
What is Shurijo Castle?
It is a structure that was said to have been built in the beginning of the 14th century as the residence for the royal family of the Ryukyu Kingdom, which was a period that lasted for about 450 years, starting in 1429. It also played an important role as the center of politics, and of trade and diplomacy with China. In 2000, it was registered as a World Heritage Site as part of the Gusuku Sites and Related Properties of the Kingdom of Ryukyu. The area is maintained as a national park, Shurijo Castle Park, which is divided into a free area and a paid area that includes structures like the Seiden (main building).

Shurijo Castle Park Entrance Fee (for the Seiden, Houshinmon Gate, Nanden, Bandokoro, Shoin, Sasunoma, Kugani-udun, Yuinchi, Kinju-tsumesho, Okushoin, and Hokuden): 820 JPY/adult, 620 JPY/high school student, 310 JPY/elementary or junior high school student, Free/children under 6 years old
Highlights of Shurijo Castle
Here are some recommended spots to see in Shurijo Castle Park and its surrounding areas.
You'll need reservations while in Japan. See our writers' top picks!
Tamaudun (Tamaudun Royal Mausoleum)
This is a World Heritage Site that's about four minutes on foot from Shurijo Castle. It is the mausoleum of the royal family of the Ryukyu Kingdom, and is said to have been built by the third king, Sho Shin, around 1501. It is surrounded by a stone wall and is built to look like a wooden structure. The roof has shiisa statues and carvings of the royal crest and peonies.

Entrance fee: 300 JPY/adult, 150 JPY/child
Bezaitendo Shrine
This is a hall with red roof tiles that can be found in the center of Enkanchi Pond in the free access area of Shurijo Castle Park. It is believed that Benzaiten, the goddess of safe sea travel, is enshrined here. It was originally built in 1502, but was destroyed on numerous occasions such as war, and was rebuilt in 1968. It is surrounded by greenery and is a place that locals come to relax. The small bridge to the temple is called Tenyo-bashi. It is famous for the lotus carvings on its stone guardrails.
Enkakuji Temple Site
This is the site of a temple that once stood by Shurijo Castle in the free access area of Shurijo Castle Park. It was called "Tentoku-san Enkakuji", which was the head temple of the Rinzai school of Buddhism in Ryukyu. It was said to have been built in 1495 but was destroyed by fire during a war. The main Somon Gate, the stone walls on both sides of the gate, Migiwaki Gate, and Hojochi Pond were rebuilt in 1968. The current Hojo-bashi Bridge that goes across the pond is the original one. It is designated as an Important Cultural Property of Japan.
Sonohyan-utaki Stone Gate
This is a famous stone gate in the free access area of Shurijo Castle Park. It was registered as a World Heritage Site in 2000. It was a place of worship that generations of Ryukyu kings prayed for safety at before leaving the castle. It is in the shape of a gate, but it is not a gate for people to pass through, but rather, a gate of worship. It was originally built in 1519 but was destroyed by fire in war and has been rebuilt.
Where to Eat
Here are two recommended restaurants to stop by when visiting Shurijo Castle.
Milk Yugafu
This restaurant is about a five-minute walk from Shurijo Castle. Menu items include traditional dishes that incorporate the wisdom of generations past, such as food served to royals. Examples include Minudaru (486 JPY (incl. tax)) – pork marinated in soy sauce and steamed with a black sesame sauce, as well as Miso Rafute on an Okinawan Noodle Plate (842 JPY (incl. tax)), which consists of pork rib stewed until tender. There is also a wide selection of creative cuisine, which were created by adding elements of Japanese, Western, and Chinese cooking to standard Okinawan dishes.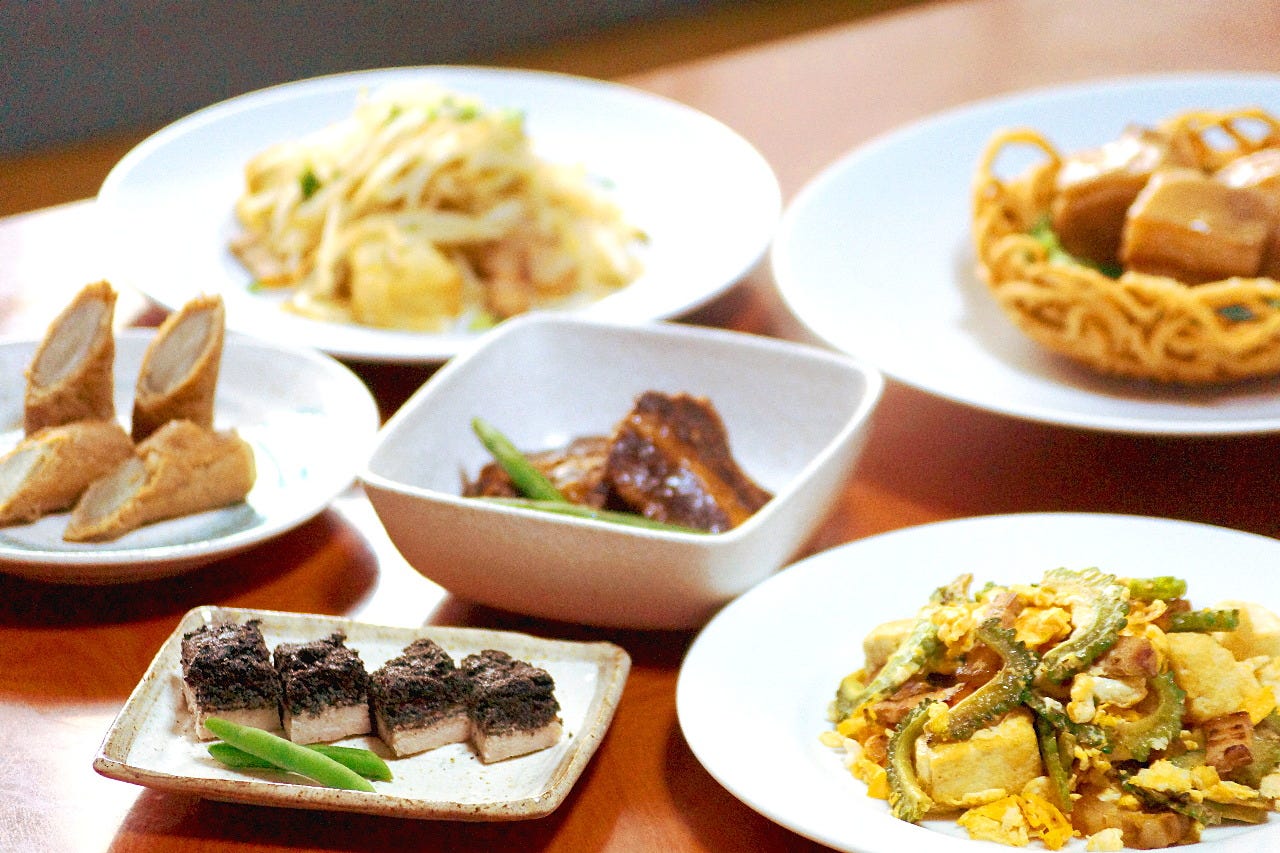 Fairy tale cafe
This is a cafe and restaurant with a calm and quiet atmosphere that's nestled in the Shurijo Castletown. There is a wide selection of dishes available, including breads like croissants that are baked every morning, fantastic sweets, set lunches of fresh pasta and other items, and a variety of alcoholic beverages, including wines selected by a sommelier. The recommended lunch dish is the Fresh Pasta of the Week (1,380 JPY (incl. tax)).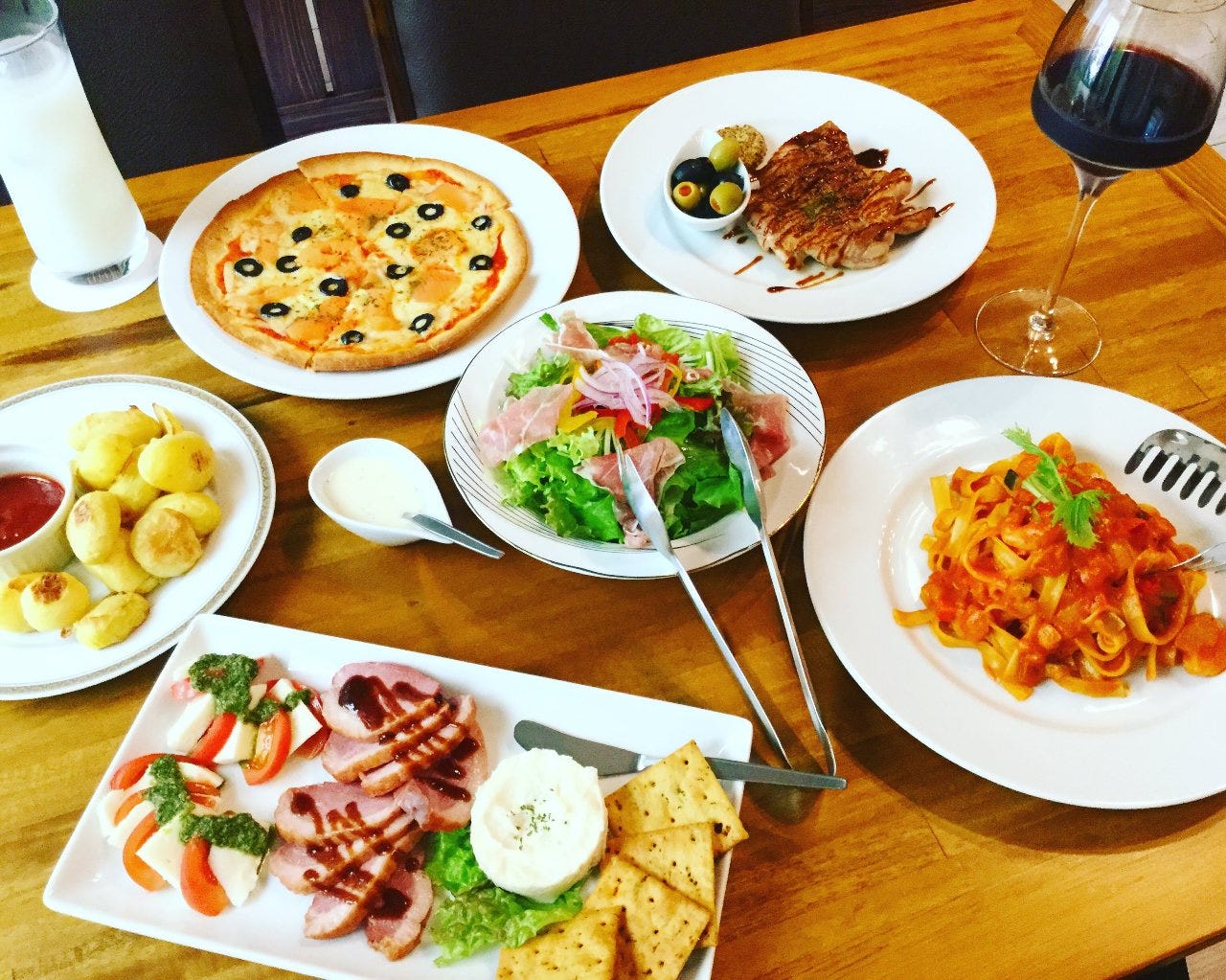 This is a lovely area that retains the feel of a historic castle town. It is highly recommended for walking around and enjoying the sights!
The information in this article is accurate at the time of publication.