A Winter Delicacy! Top 5 Restaurants in Kyoto to Eat Crab
One staple ingredient during winter is sweet, delicious crab. This article introduces the top 5 restaurants in Kyoto that prepare crab in various ways, such as sashimi, grilled, or hot pot.
W.JAPAN
Jan 18 2018 (Feb 27 2022)
1. Miyako Kaniza
Miyako Kaniza, located in the top business district of Kyoto, is a specialty store for seafood. This restaurant can be found inside a relaxing machiya (traditional Kyoto townhouse) and offers crab dishes at reasonable prices. The fresh and delicious crab has been chosen with careful consideration by professionals with lots of experience. You may choose from a wide array of food, such as hot pot (from 1,980 JPY (excl. tax)), sushi (from 980 JPY (excl. tax)), and tempura (1,280 JPY (excl. tax)). A popular choice for lunch is a rice bowl with either crab, roe, or salmon on top that starts from 980 JPY (excl. tax). The menu is available in English, Chinese (Simplified), and Korean. You can find staff that speak English.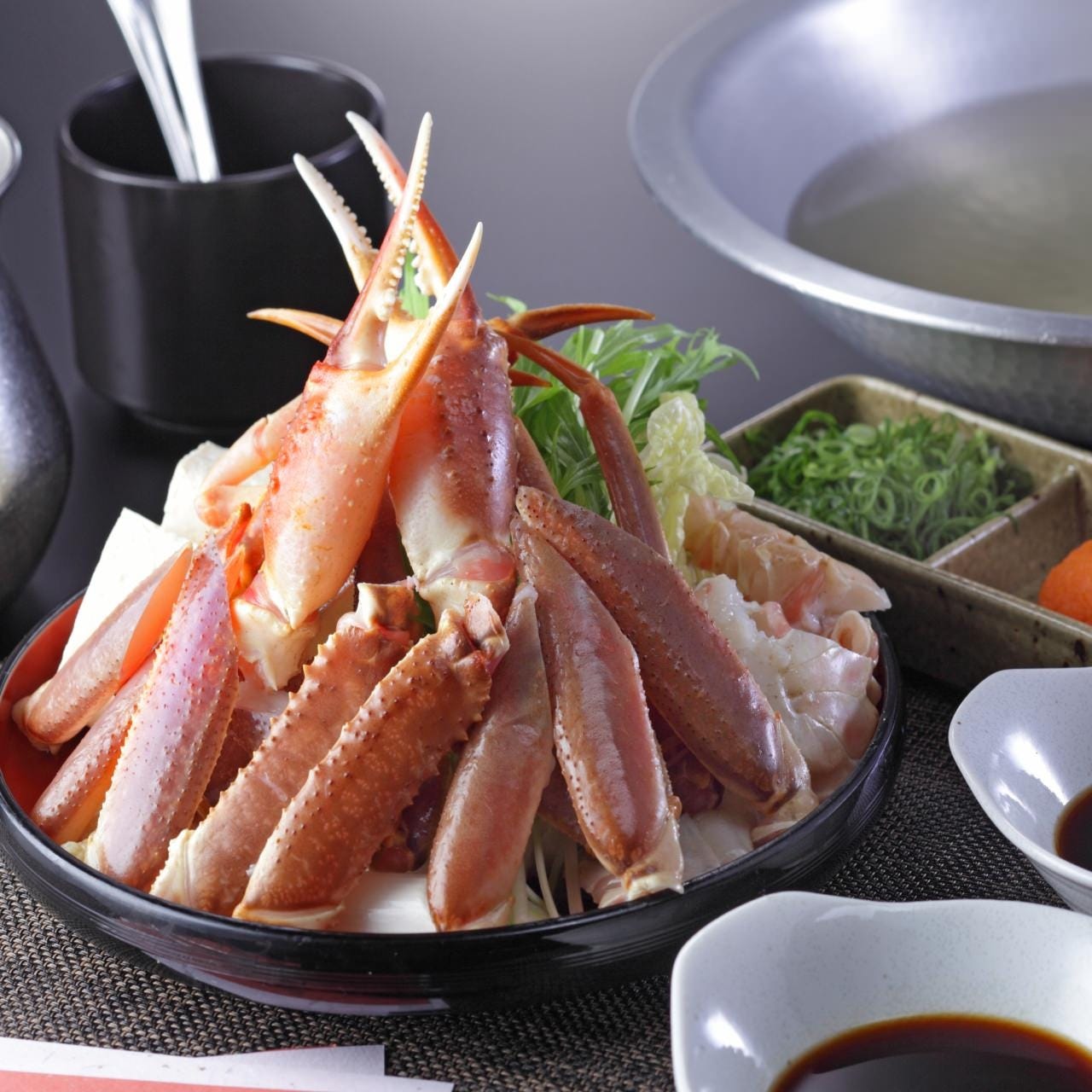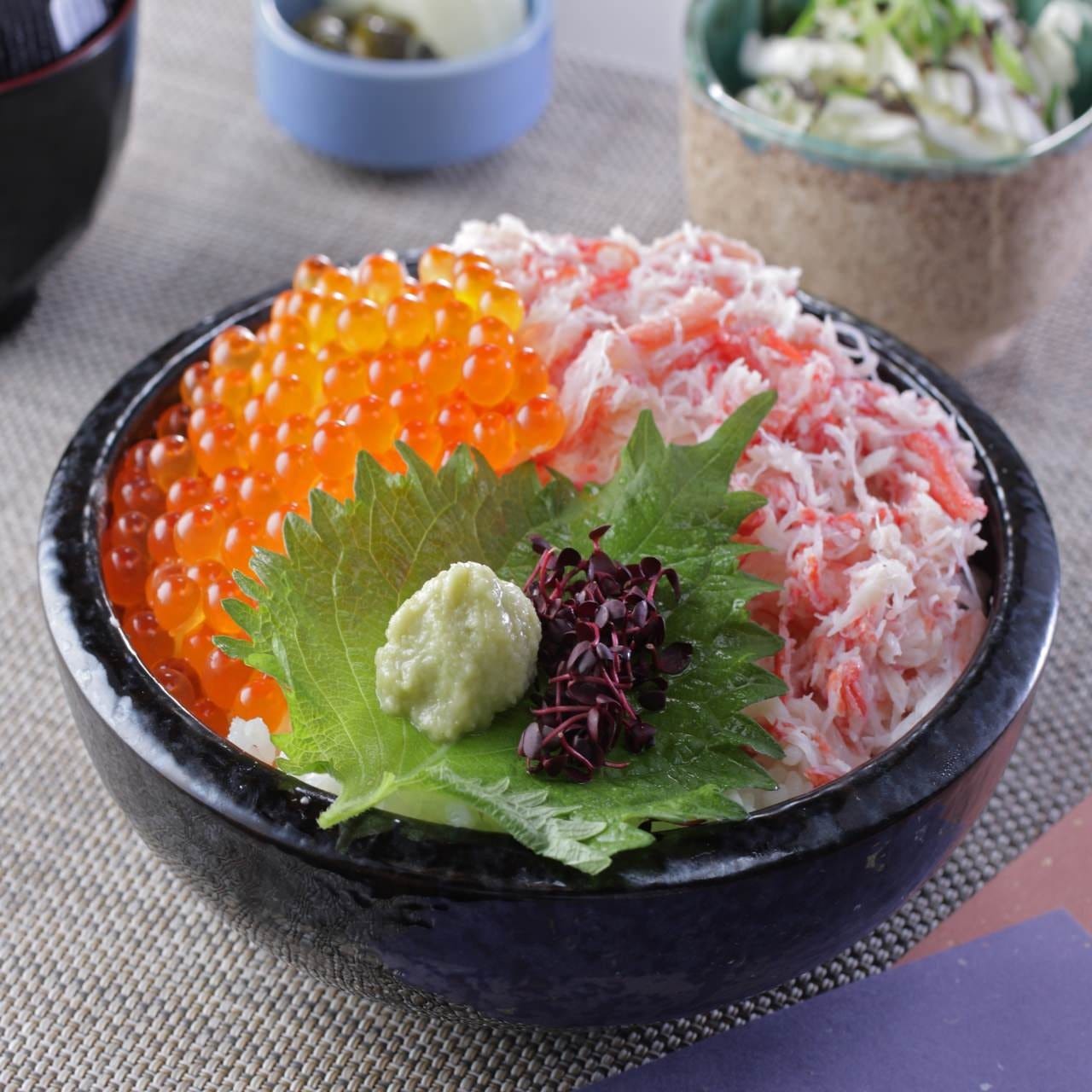 2. Kani Doraku Kyoto Fushimi Branch
Kani Doraku is part of a franchise of crab restaurants that operate mainly in the Kansai and Kanto regions. At the Fushimi Branch in Kyoto Prefecture, you can enjoy some authentic crab dishes as you gaze upon the garden with beautiful views that change with the seasons. Their signature dish is the "Kanisuki" for 4,644 JPY (incl. tax), which is a hot pot dish that lets you savor the natural sweetness of crab. Not only does this dish have a flavorsome dashi (stock) that's made with a secret recipe, but it lets you experience the umami (savoriness) from the insides of the crab. You may also avail of the Kani Kaiseki (banquet) that starts from 3,564 JPY during lunchtime. It starts from 4,968 JPY (incl. tax) during dinnertime. You can also opt for the Kani Kaizen (from 2,160 JPY (incl. tax)) if you order by 2:00 pm.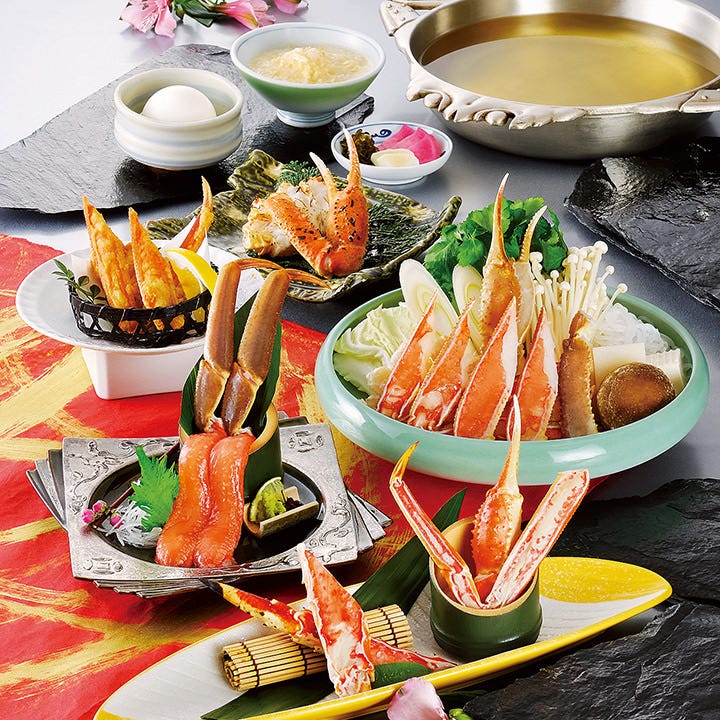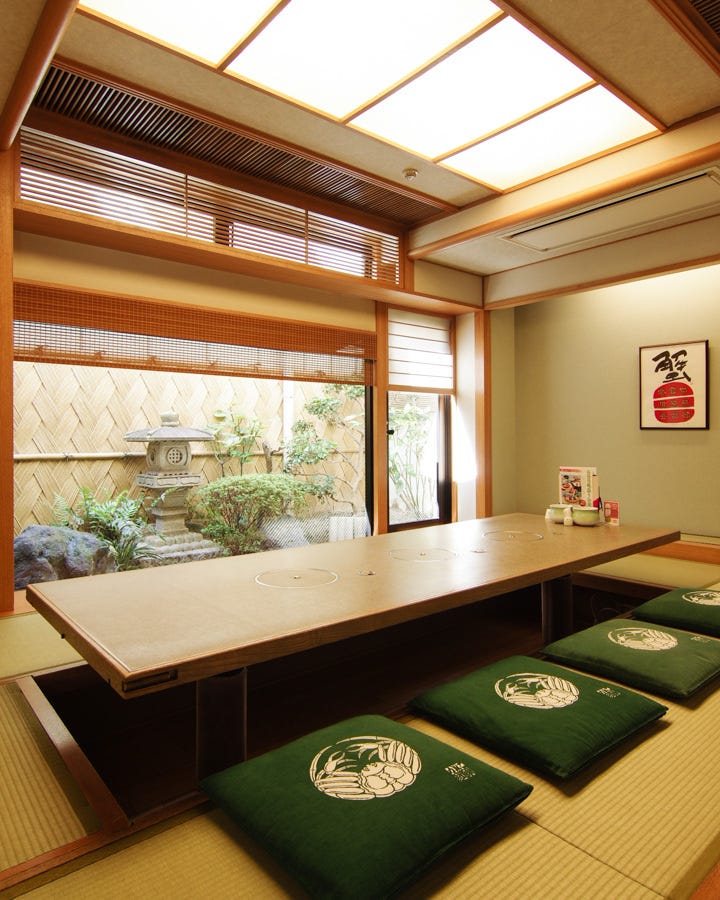 3. Kaniman
Kaniman can be found in Joyo in southern Kyoto. It is easily accessible from Uji, which holds World Heritage Sites like Byodo-in. This restaurant is only open during the winter, where crab is in season. Kaniman serves authentic snow crabs (valdai) that have been caught at the Sea of Okhotsk. The snow crabs served here are extremely rare, as they are a variety that only makes up 2% of all of the snow crabs circulating in markets all over the world. The characteristics of this crab include a profound sweetness with a delicate texture. The restaurant offers "kani kaiseki" courses where you can enjoy a number of dishes, such as sushi, hot pot, and tempura, as well as nabe (hot pot) courses. Each of these courses starts from 7,000 JPY (excl. tax). The restaurant requests that you reserve at least 3 days prior to your visit.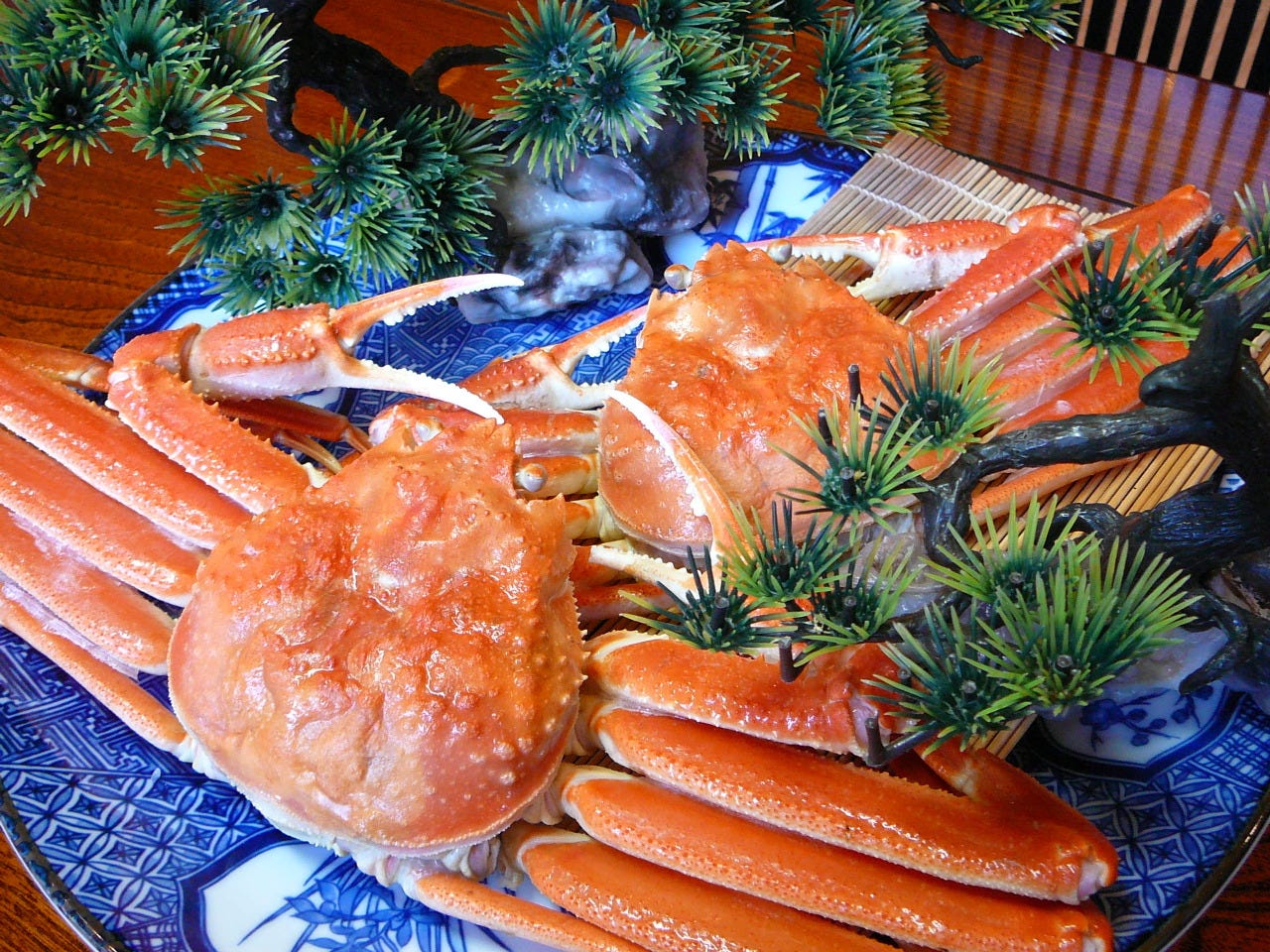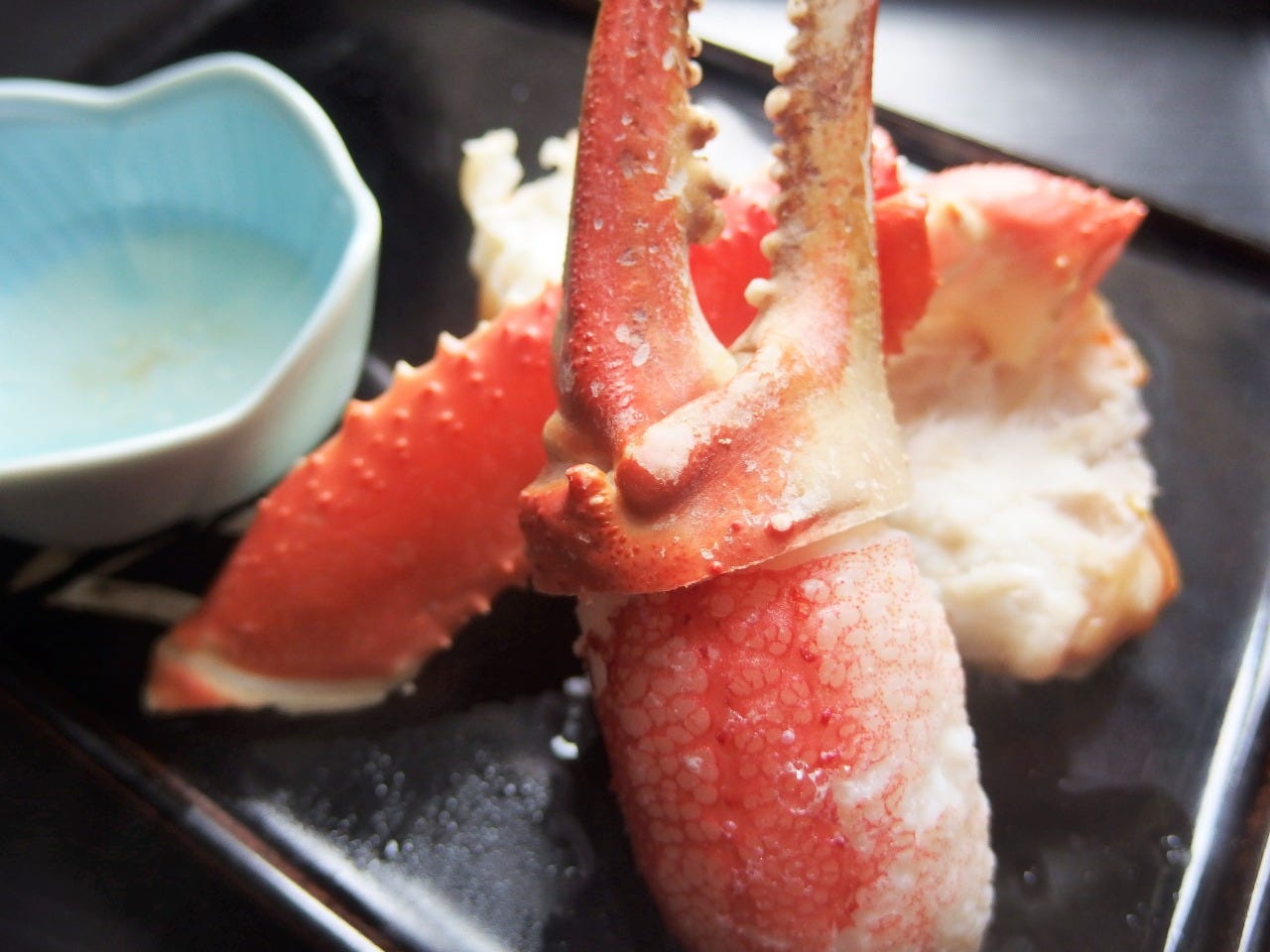 4. Morishige
This is another restaurant in the Joyo area of Kyoto. The charcoal-grilled crabs that they serve here is made with carefully selected snow crab that has been cooked quickly over Bincho charcoal in a shichirin (earthen charcoal brazier). This crab has a crispy and fragrant exterior, and a deliciously juicy interior. Another one of their excellent dishes is boiled snow crabs that were taken from mountainous regions in the winter, and from Hokkaido in the summer. The live snow crabs are cooked in seawater with kelp. One dish you should try is the Morishige Course (6,800 JPY (excl. tax)), which is a full crab course. Another one is the Morishige Tokudoku Course (7,800 JPY (excl. tax)), which has grilled crab. A popular option for women is the afternoon kaiseki (2,940 JPY (excl. tax)).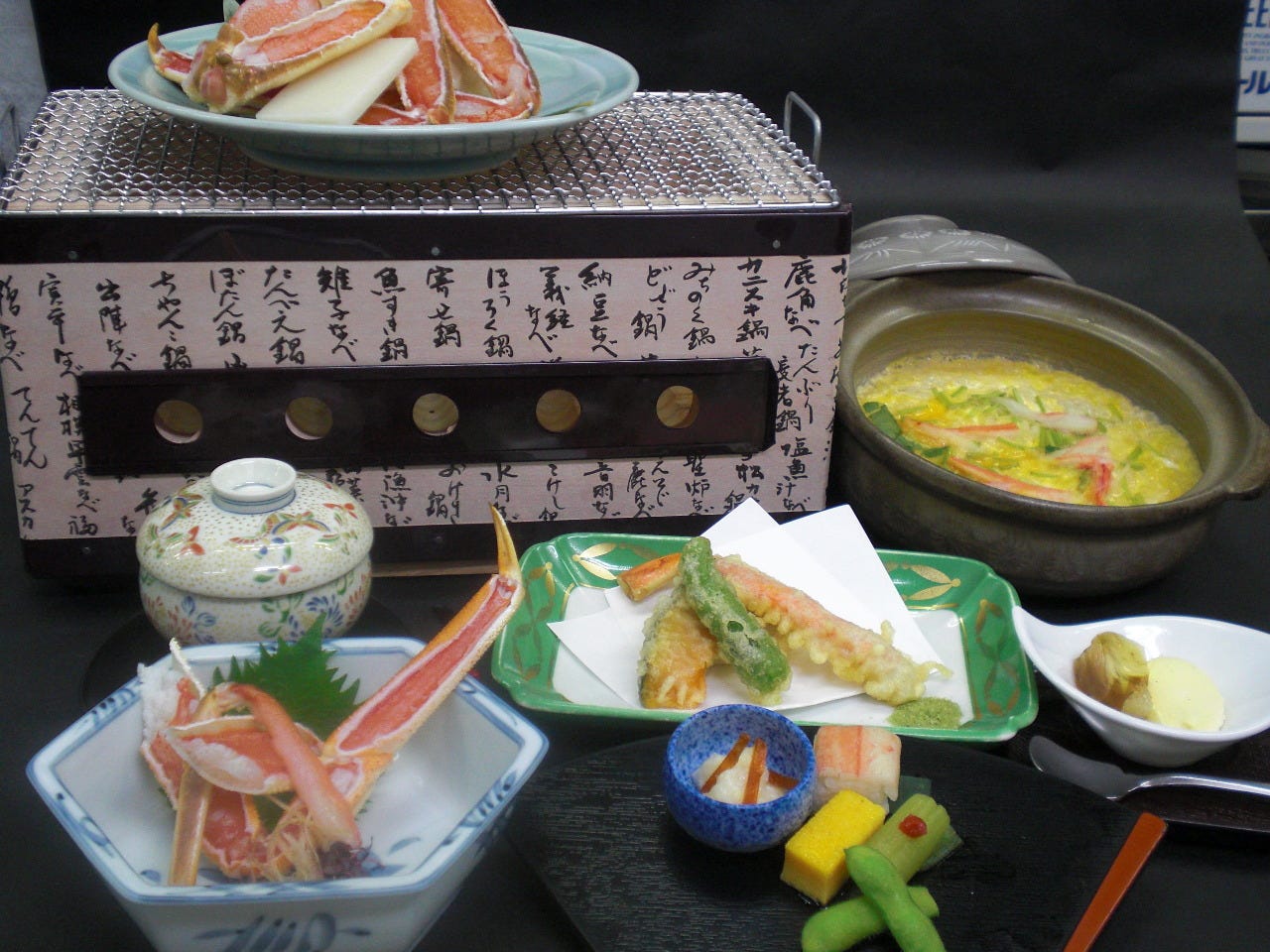 5. Chikurin
Chikurin is a restaurant in Miyazu in northern Kyoto. It only accepts reservations for up to 4 groups each in the afternoon and evening. Each of the dishes here feature their famous live crab, which regulars are familiar with. Each seat here is booked via reservation. The shop owner personally goes out to purchase the crabs, and then prepares them in front of the customers while they are still alive. The full course consists of a whole live crab and costs 19,800 JPY (excl. tax). You may enjoy crab in various ways, each of which give you a taste of its freshness and sweet deliciousness. One example is the "Kani Shabu", which is made by cooking the crab in a pot with hot broth. Another dish to try is the "Kani Zosui", which is rice cooked with the leftover soup.

※This image is for illustrative purposes only.
A variety of restaurants were introduced in this article – from those located in business district areas to those in the northern part of Kyoto, close to the sea. Please give them a visit when you come to Kyoto!
The information in this article is accurate at the time of publication.