11 Places to Experience Japanese Culture in Osaka
Published: Mar 17 2015
Last updated:
tsunagu Japan
tsunagu Japan
Osaka is a city full of delicious food and sightseeing spots, but did you know that you can also experience facets of Japanese culture in a short time? Here are 11 places where you can have a fun and educational cultural experience.
What do you want to do if you come to Japan? Are you looking forward to eating beautiful food, seeing beautiful scenery, and buying wonderful souvenirs? If you have extra time, why not try experiencing Japanese culture firsthand? You might grow to enjoy Japan even more if you get the chance. Here are some places where you can have cultural experiences in Osaka.
1. Try your hand at a Japanese tea ceremony with airKitchen experiences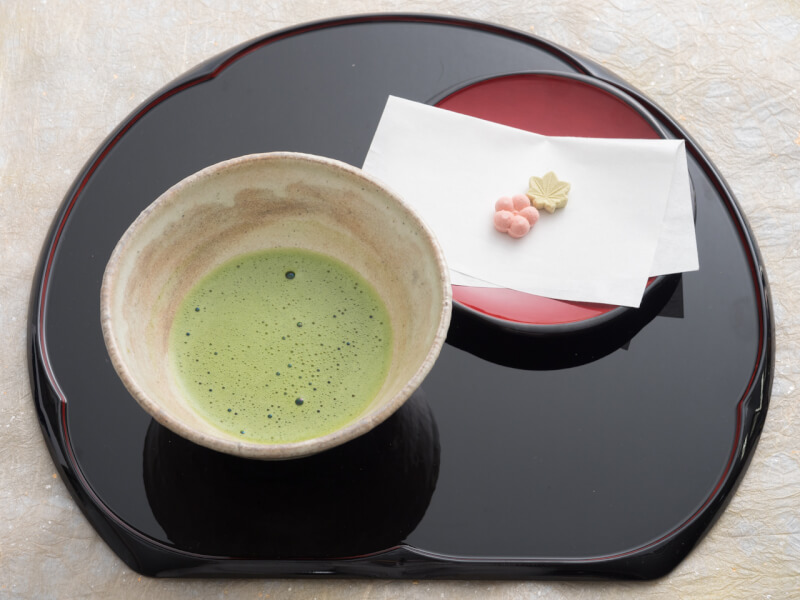 Japanese tea ceremony is an art form known around the world, but what does it actually entail? Like many fine arts, you could study tea ceremony for a lifetime, but you might be surprised by how accessible and interesting the basics are, especially when you're in the hands of a great teacher! If you'd like some insight into this unique cultural practice, we recommend trying a tea ceremony experience with airKitchen in Osaka. These English language classes will give an introduction to the philosophy behind the Japanese tea ceremony, an experience of what it's like to participate in one, and, of course, a chance to taste Japanese green tea for yourself.
Some of the tea ceremony classes that airKitchen offers even include an introduction to making wagashi, or traditional Japanese sweets, which are traditionally served alongside green tea in Japanese tea ceremonies. airKitchen classes are easy to book in English online, so check out the options available in Osaka here!
[Details]
Provider: airKitchen
Price: From 2,000 yen per person (depends on the class)
Reservations: Book online in English at airKitchen
2. Experience being a military commander from the Warring States Period [Osaka Castle]
Midori/Wikimedia Commons
calltheambulance/Flickr
At the Tenshuukaku (castle tower) in Osaka Castle, you can try on restored helmets and battle surcoats from the Warring States period. Women also have the option of trying on a short-sleeved kimono. After putting the clothes on, you can take pictures. During the Warring States period, samurai had their helmets made in different ways to showcase their individuality so there are different shapes available. Each helmet has different meanings so you can imagine the samurai's personalities. Please take a picture wearing the helmet of your favorite samurai.
[Access]
Tanimachi Line - Tanimachi 4Chome Station Exit 1B; Tenmabashi Station Exit 3
Chuo Line - Tanimachi 4Chome Station Exit 9; Morinomiya Station Exits 1 or 3B
Nagahori Tsurimi Ryokuchi Line - Morinomiya Exit 3B; Osaka Business Park Station Exit 1
JR Kanjou Line - Morinomiya Station; 20 minutes from Osaka-jo Koen Station
〒540-0002 1-1 Osakajo, Chuo-ku, Osaka
Phone number: 06-6941-3044  
Business hours: 9AM-5PM
3. Experience a samurai sword battle [Nihon Tatedo Kyoukai]
Have you ever seen samurai battle in movies or dramas? When the actors fight in samurai movies, they practice a style of stage fighting called "tate." You can experience tate here taught by a professional stage fighting teacher. People who want to understand the feeling of being in a samurai movie can wear the right clothes and practice tate.
[Access]
Yotsubashi Line - Yotsubashi Station Exit 3
Midosuji Line - Shinsaibashi Station - Exit 7 or 8
〒550-0014 Imai Building 3F 1-1-27 Kitahorie, Nishi-ku, Osaka
Phone number: 06-6536-8048
4. Kimono Experience [Osaka Museum of Housing and Living]
muzina_shanghai/Flickr
muzina_shanghai/Flickr
This facility is made up of buildings restored to look the way a shopping district in the Edo Period did. It definitely holds the feeling of having slipped through time. You can wear a kimono and stroll through the streets. They're easy-to-wear kimono so you can put them on without help and have a fun experience.
[Access]
Tanimachi Line/Sakasuji Line - Tenjinbashisuji Rokuchome Station - Exit 3
Shiritsu Sumai Jouhou Center Building 8F, 6-4-20 Tensjinbashi, Kita-ku, Osaka 530-0041Phone number: 06-6242-1170 
Business hours: 10AM-5PM
Osaka Museum of Housing and Living English site
5. Watch Noh [Yamamoto Noh Theater]
The traditional Japanese performing art of Noh was treasured by the person who built Osaka Castle, Hideyoshi Toyotomi. It's said to be the oldest still-performed style of theatre today. At this theater, you can experience being on the stage while wearing Noh masks and costumes. Please experience this traditional Japanese art that is overflowing with huor and comedy. It also might be interesting for people who are familiar with kabuki to understand the differences between kabuki and Noh.
[Access]
Tanimachi Line/Chuo Line - Tanimachi Yonchome - Exit 4
Tokuicho 1-3-6, Chuo-ku, Osaka 540-0025
Phone number: 06-6943-9454
6. Create Food Samples [Morino Sample]
Japanese restaurants often have food samples in the show window so one can easily understand their menu. The craft behind making the food samples is highly valued by tourists, and people often buy them as souvenirs. You can make your own food samples here for an even better gift. Though it seems like as you make it you're going to be hungry...
[Access]
JR Yamato Line - Hirano Station, North Exit
6-1-19 Kamikita, Hirano-ku, Osaka 547-0001
Phone number for reservations: 06-6792-7543  
Chinese phone number: 090-6603-7044  
Business hours: 9AM-5PM
7. Ceramics [Horikoshi Pottery Workshop]
This Horikoshi Pottery Workshop is just five minutes from Abe no Harukas, and here you can make tea cups or bowls. Because the teachers are very helpful, anyone can complete their own piece. The course takes around 2 hours.
[Access]
JR West Osaka Loop Line, Hanwa Line, Yamatoji Line, Midosuji Line, Tanimachi Line: Tennouji Station - Exit 7
Horikoshi Toubou Building, 10-13 Horikoshicho, Tennoji-ku, Osaka 543-0056
Choose a time from 10:30AM, 2:30PM, and 6:30 PM.
8. Japanese drums [Taiko LABO Taisho]
Do you know anything about the traditional Japanese instrument, the taiko? It's a drum that no festival is complete without. Since it's an instrument that requires to be hit really hard in order to get a strong sound, lately lots of people have been taking lessons for their health. Here you can take a 60 minute taiko lesson.
[Access]
Kanjou Line: Taisho Station
Studio Philip Building, 4-6-15 Sangenyahigashi, Taisho-ku, Osaka-shi 551-0002
Phone number: 070-5345-2843
9. Make your own soba noodles [Jin]
PIXTA
You can experience making your own soba noodles in this 2-hour class. The teacher works with you one-to-one so first-timers are also welcome. You can make reservations until 8PM two days before your desired date. What do you think about making your own delicious soba noodles from scratch?
[Access]
Midosuji Line - Kitahanada Station
Okuno Building 306, 4 Miyamotocho, Kita-ku, Sakai-shi, Osaka-fu 591-8006
Choose from 10AM or 2PM
10. Takoyaki [Takoyaki Kappou: Takomasa]
Osaka's representative food is takoyaki. It's difficult even for Japanese people to make delicious takoyaki, so this restaurant gives lessons in making your own. They offer takoyaki-making utensils. Since takoyaki is very delicious, learning to make your own is very fun.
[Access]
Midosuji Line, Sennichimae Line: Namba Station
1-4-15 Dotonbori, Chuo-ku, Osaka
Phone number: 06-6212-3363  
Business hours:10:00~21:00
11. Make your own Cup Noodle [The Instant Ramen Museum]
Kewalin Timklab/Flickr
chee.hong/Flickr
Instant ramen is famous all around the world. At the Instant Ramen Museum, you can learn about how it was invented. You can also make your own original cup noodles using your favorite ingredients. You can apply to make your own without prior reservation.
[Access]
Takarazuka Line: Ikeda Station, Masumicho Exit
8-25 Masumicho, Ikeda-shi, Osaka 563-0041
Phone number: 072-752-3484
Application time: 9:30AM-4PM
The Instant Ramen Museum: English site
If you're going to Osaka for a very short time, it might be difficult to make time to experience any of these things, but if you're going to be sightseeing near there then it might be worth a shot in order to increase your knowledge of Japanese culture.
The information in this article is accurate at the time of publication.